Paulaner Oktoberfest
Our Oktoberfest beers for an original and authentic experience, Paulaner is intrinsically woven into the fabric of Oktoberfest. It has played an active part in Oktoberfest over 200 years ago when it developed its Märzen to celebrate the original Oktoberfest. It still plays a huge part today by being one of only six breweries to serve at the event. The Oktoberfest Wiesn is the only beer served in the Paulaner tents today and is the favorite beer at the Munich Oktoberfest.
Alcohol by volume: 5.9%
Original gravity: 13.7%
Bitterness (IBU's): 23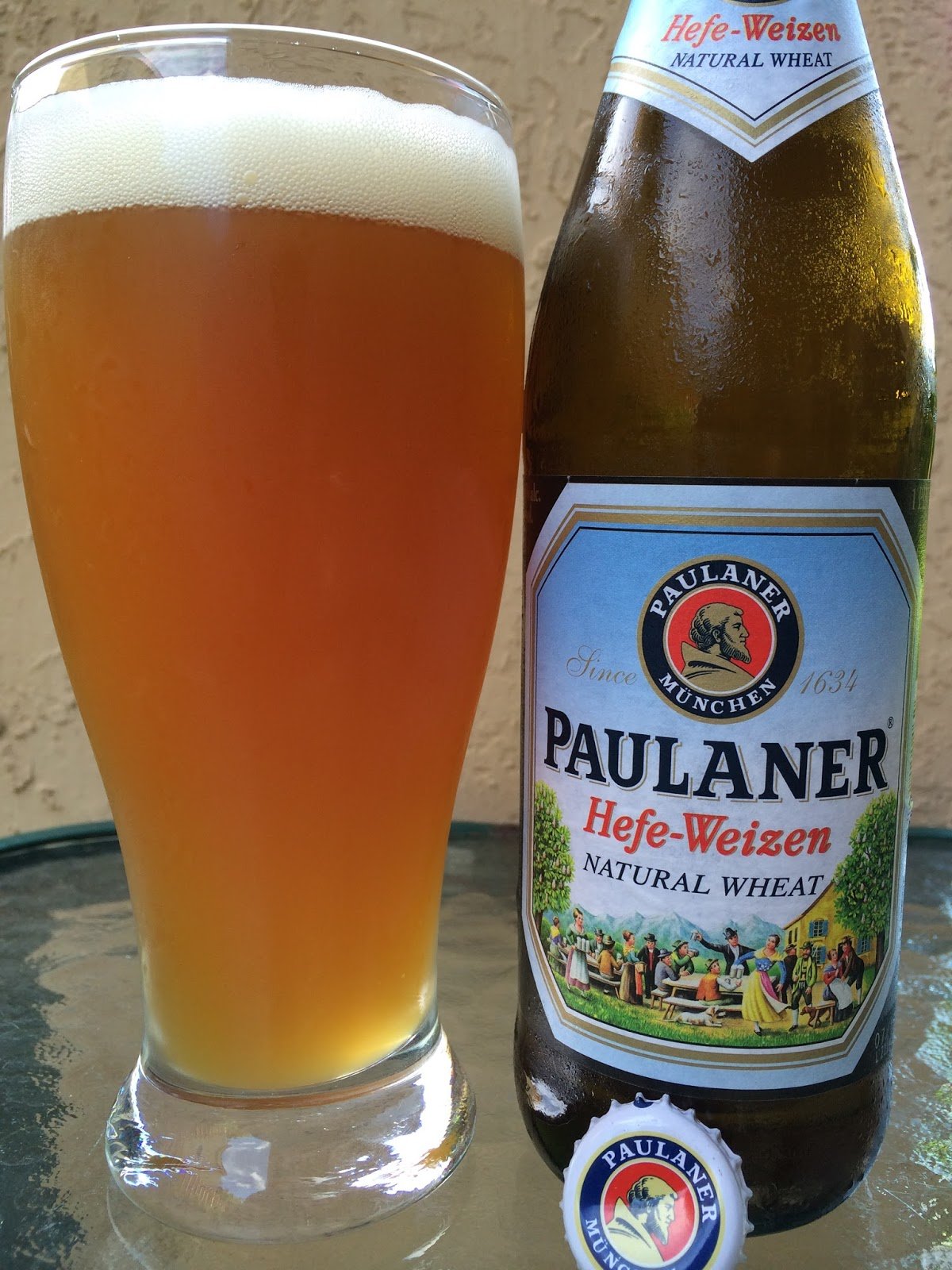 Paulaner Hefe-Weizen
It's the #1 wheat beer in Germany and one of the world's favorites. In fact, beer experts call it a masterpiece. In developing this beer, the Paulaner brew masters have perfected a unique technique with "yeast suspension", resulting in a uniform slightly cloudy appearance, consistent quality and perfect taste.
This traditional unfiltered Hefe-Weizen is naturally cloudy and warm silky gold under a really strong head of foam. At first mouthful, some will detect a hint of banana aroma. Fine palates perceive trace of mango and pineapple and the balance between sweet and bitter. Overall, beer connoisseurs appreciate the incomparable flavor of Paulaner Hefe-Weizen for its perfectly balanced mix of aromas and refreshing taste. It's a superb beergarden or outdoor drinking bier. Prost!
Hacker-Pschorr Oktoberfest
Golden amber color, typical malt aromas, defined by the various malting barley from the Bavarian countryside
Our Oktoberfest Amber Märzen is the amber colored version of the traditional Hacker-Pschorr Oktoberfest Märzen. The Original has firmly established itself at the Munich Oktoberfest and meanwhile wins out against the traditional Märzen.
The Original boasts a golden amber color, typical malt aromas, defined by the various malting barley from the Bavarian countryside, complemented by a pleasantly light hoppy note — a taste sensation for every beer connoisseur.
Alc. 5.8 % by volume, 13.7 % original gravity
For those non-beer drinkers, we'll have a selection of Chardonnay and Cabernet Sauvignon wines available for you to enjoy.
"Keepin' It Local" Craft Beer Garden
The "locals only" craft beer garden will have four of San Diego's finest breweries pouring for Oktoberfest. This year we are proud to welcome Ballast Point, Burgeon Beer, Resident and The Lost Abby. The "Keepin' It Local" Craft Beer Garden will be located at the east end of Mountain View near the shuttle drop off. Beer starts pourin' at 11am!
Food
Tarantino Gourmet Sausage will be featured in our Family tent and at our Craft Beer Garden food will be provided be Taste of Poland.
Visit Tarantino Gourmet Sausage website for more information.
Other types of food will be available throughout the vendor area.